NEW YORK + LONDON FASHION WEEK: The Recap
ImaxTree
Good old fashion weeks: known for the outrageous fashion shows of large brands, upcoming designers and of course: tons of fashionistas. That –dear girls- is where we get our inspiration from. Like Steve himself always says: "The pavements are my runway". No better way to get a hint of the latest (and of course coolest) trends and must haves for upcoming season. Ready to be in over your head in the most epic looks and outstanding trends? Get ready. We promise you won't be able to keep your cool..
Power Red
Definitely the new it-color: red. Red has never been more powerfull! Join the trend in our lovely reds and flaming hot styles. Go with patent to make your looks stand out, or leather to create the ultimate seductive look. Go with red heels, red ankle boots or red overknees to brighten up your look with some shoe candy in this color.
"Be a lady in red with our seductive heels or on-trend patent ankle booties"
THE STYLE STALKER
HOT PINKS AND LILAC
Dress like your dipped in frosting, cotton candy and candy canes. Hot pinks, lilac and soft blushing tones are taking over your wardrobe. So ladies, this Spring we're allowed to wear pink - not only on Wednesdays. Channel your inner Malibu Barbie and show love for sweet girly tones.
"Wear pink all days of the week with our blushing tones and hot pinks"
ImaxTree
JEWEL TONES
Inspired by the magical feeling of endless nights, jewel tones are here to class-up your daily looks! From emerald-green to sapphire-blue, rubbies-red and amethyst-purple, the deep darker, the better. Fashion loving women match up their favourite look with these classy romantic colourpalette and we're feeling it! Mix these colours up with a pair of romantic velvet booties or go for a suprising fashion twist and add a little glitter or metallic to looks in deep colours. The dark romantic colour tones are definitely a must for your wardrobe this season!
"From emerald-green, to sapphire-blue, rubbies-red and amethyst-purple, jewel tones are here to class-up your looks!"
THE STYLE STALKER
Vogue
PLAID IN TARTAN
Prep it up with tartan! Play with patterns and create classy looks with this timeless fashion fabric. Whether you go with an all-pattern look, or one plaid item to give your looks that preppy-chic touch, tartan is this season's it-pattern.
Mix the plaid trend up with classy loafers, Oxford shoes or classy lace-ups to create the ultimate preppy hipster look.
"Plaid-it-cool with the new pattern trend tartan. Wear tartan with our LITTLE lace-ups to create preppy-chic looks"
THE STYLE STALKER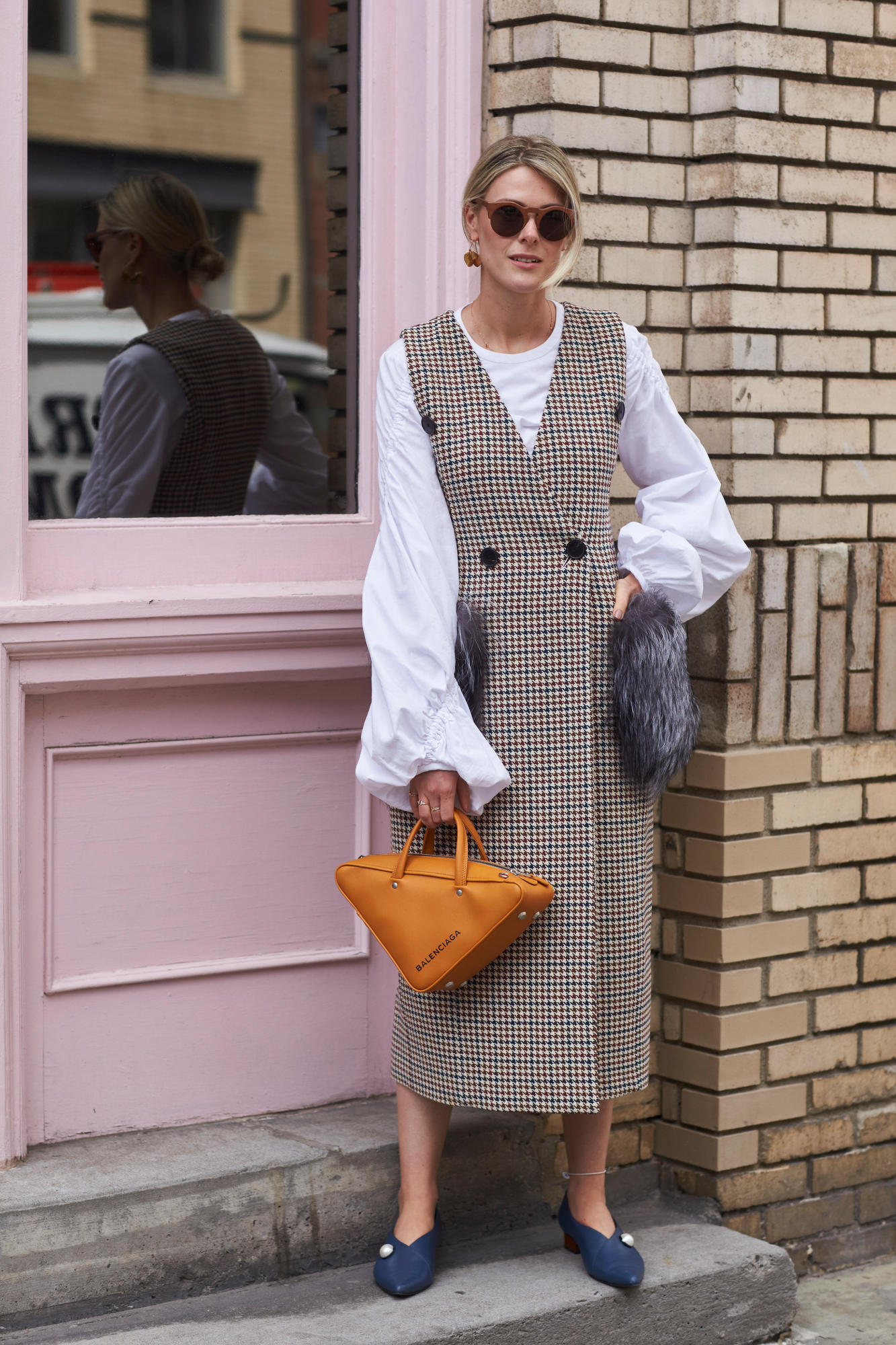 ImaxTree
GOLDEN GIRLS
For all the rich and famous luxury lovers amongst us (or the rest of us pretending to be): this is the trend for you! This season we'll be golden girls - if we are to believe the it-girls. So dust of your crown and adjust your golden chains, 'cause we're going for gold!
From gold metallic pumps to chic gold loafers, yellow-gold shouldn't be missed this season.
So look for your golden Cinderella slippers, or create show stoppin' looks with a gold bomer or bicker jacket and you will win the golden medal!
"Join the Golden Girls with our STECY heels or JILL loafers"
Adam Katz Sinding
Vogue
HEAVY METAL
After suede and velvet, there is a new it-kid in town: metallic! Perfect for creating some jaw dropping statement looks. This material is at it's best combined with a tough biker-look wear to create statement looks, or with a glam look for a sophisticated ensemble. Just wearing some metallic booties or heels with your most boring outfit will make you look like a milion bucks - just as easy as that!
"By adding metallic items to your looks, you'll look like a million bucks"
ImaxTree
ImaxTree
GLITTERATY
Whatever you do, don't keep it casual this season. The more the merrier, the bigger the better and less is definitely not more. You get it girls, we're allowed to go all out. And yes, of course this also includes glitters! We oblige you to wear at least one glittery item a week this season. So pick out your favourite glitter booties or pumps or wear your leather booties or sneakers with glitter leggings and shine on!
Not bold enough for you? Well, good news the '90s called and they revamped rhine stones! Hell to the yes, we couldn't be more excited! Slouch boots covered in rhinestones, loafers and booties. Shoes covered in rhinestones are the next big thing - go big or go home!
"Crush it in our it-boots covered in rhinestones, CRUSHING - a true showstopper"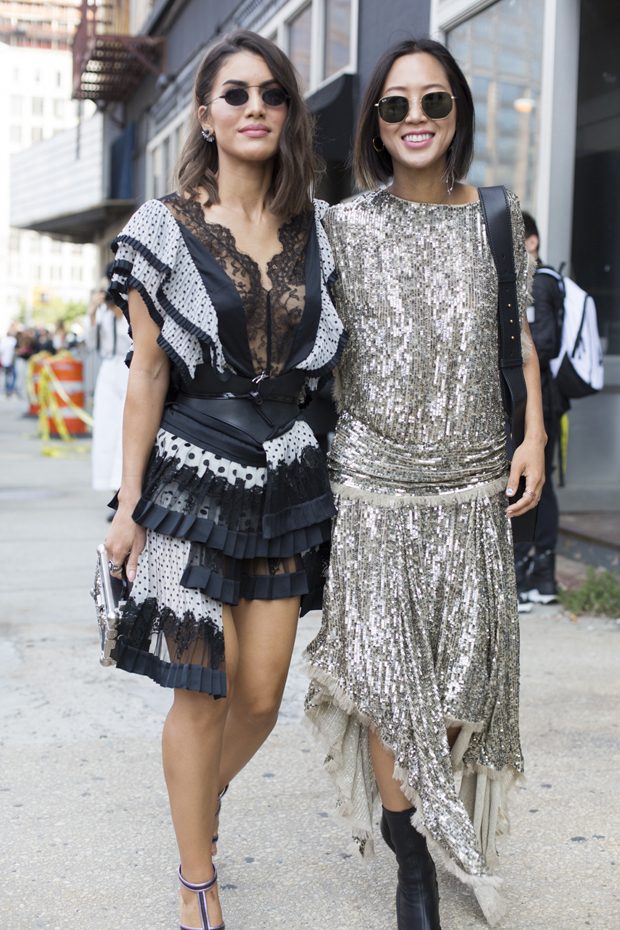 Ariane Poulin
CHEERING FOR SHEER
Keep your fashion sense transparant with our barely there shoes! The shoes from sheer material are made for the edgy fashionista's out there. Wear your fave transparant heels with a classy look to create head turning occasional looks, or spice up your jeans looks with this ground breaking shoe style.
The Kardashian clan was one of the first to sport this trend and many it-girls followed. You want to be in this list of names to, right?
"Wear futuristic transparants and romantic see-throughs with warm materials for suprising combo's"
ImaxTree
COZY SHEARLING
Move through Fall in the most comfy way possible with teddy and fake fur materials. Cozy-up with an on-trend oversized teddy coat or a cozy sweater and mix it up with tough biker boots, rugged utility boots or overknees. Want to bring the fake fur party to your feet? Then our fake fur-lined loafers and lace-up booties are the shoes for you. We can all use some cozyness during rainy days, right?
THE STYLE STALKER
CHRISTIAN VIERIG/GETTY
FOLLOW THE MONEY
Be the Wolf of Wall Street in a bossy banker suit and we guarantee the money will follow you. Pair your co-ords with classy Oxfords, trendy loafers or killer statement heels. Guess who continue to rule the world now..
"Give the finishing touch to your serious outfit with our KANDI loafers"
THE STYLE STALKER
TURN UP THE VOLUME
Go big or go home. This season we're allowed to cozy up in big oversized sweaters, floor-length dresses, ruffles, puff shoulders and bell sleeves. The more volume, the better.
Wear shoes with ruffle to complete the looks, or tone down the volume dressing by pairing with flatform sneakers or booties. Want to create classy looks with your boxy long dress? Add a pair of killer heels and a statement belt.We guarentee it willbe a complete success.
"Go big or go home with ruffles, puff shoulders and boxy floor-length dresses"
Imaxtree
ATHLEISURE BARBIE
Well, this is a trend we definitely can get used to on rainy days. Feeling the most comfortable in retro track suits, or mixing a sporty jacket or statement leggings in your daily looks. Wear your 90's inspired track suit with a pair of heels to create statement looks, or go all the way leisure by pairing them with sneakers.
"Mix-up your 90's inspired track suit with a pair of PATENT BOOTIES to create a full-on fashion look"
THE STYLE STALKER
CHRISTIAN VIERIG/GETTY
PRINTASTIC
Spice up the romance with our grunge take on the romantic floral trend. Wear your brocade floral prints, all-over floral prints and botanic prints to create show stopping looks. Print on print on print still is the way to go this season.
So bring out those pin-stripes, polkadots and geometric prints to the show.
Pair your print looks with tough combat boots, biker bootsor on-trend cut-out booties to find the right balance between romance and grunge.
Is the allover-print trend a little too much for you? Pick one print that rocks your world and pair them with basicsto create cozy, romantic looks.
"Pair your romantic floral looks with tough booties to find the right balance between romance and grunge"
There are no products matching the selection.